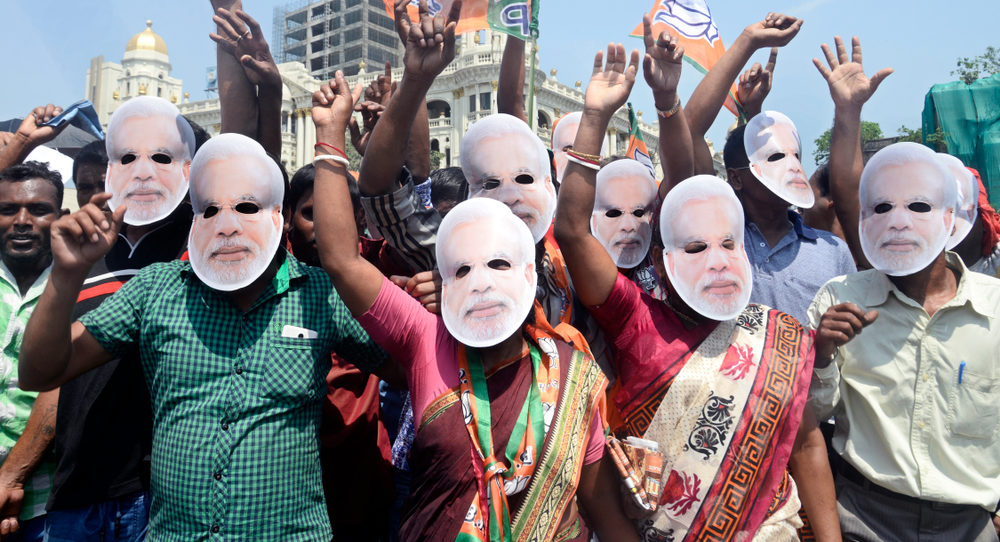 Ashutosh Varshney, a leading scholar of South Asian politics, has been sharing insights on Indian democracy with our readers for twenty-five years. Under Narendra Modi and the BJP, India's democracy has grown more illiberal. With India's next general election just a year away, here are five of Varshney's Journal of Democracy essays that offer critical analysis of the world's largest democracy at a crucial time.
How India's Ruling Party Erodes Democracy (2022)
The BJP has won two successive national elections, but it refuses to respect the rights of Muslims. Is democracy on a collision course with liberalism?

Modi Consolidates Power: Electoral Vibrancy, Mounting Liberal Deficits (2019)
The BJP and Modi grew stronger in the wake of their sweeping 2019 election victory. Voting showed the strength of Indian democracy, but the turn away from constitutional liberalism and toward Hindu majoritarianism is alarming.

India's Democracy at 70: Growth, Inequality, and Nationalism (2017)
Indian democracy has been confronted with a new political economy. Three decades of strong economic growth generated the world's third-largest middle class, but left the single largest concentration of the poor behind.

India's Watershed Vote: Hindu Nationalism in Power? (2014)
Will India under the BJP see a period of renewed communal violence, or will Hindu-nationalist politicians be reined in by constitutional constraints and their desire to stay in power?

India Defies the Odds: Why Democracy Survives (1998)
If in the future the ideology of Hindu nationalism were to prevail at the polls, the hard work of the first generation of leaders and the many structural strengths of Indian democracy would be seriously tested.
More on India from the Journal:
Subscribe here to have curated collections like this one and other Journal of Democracy news delivered directly to your inbox.
Image Credit: Saikat Paul/Shutterstock