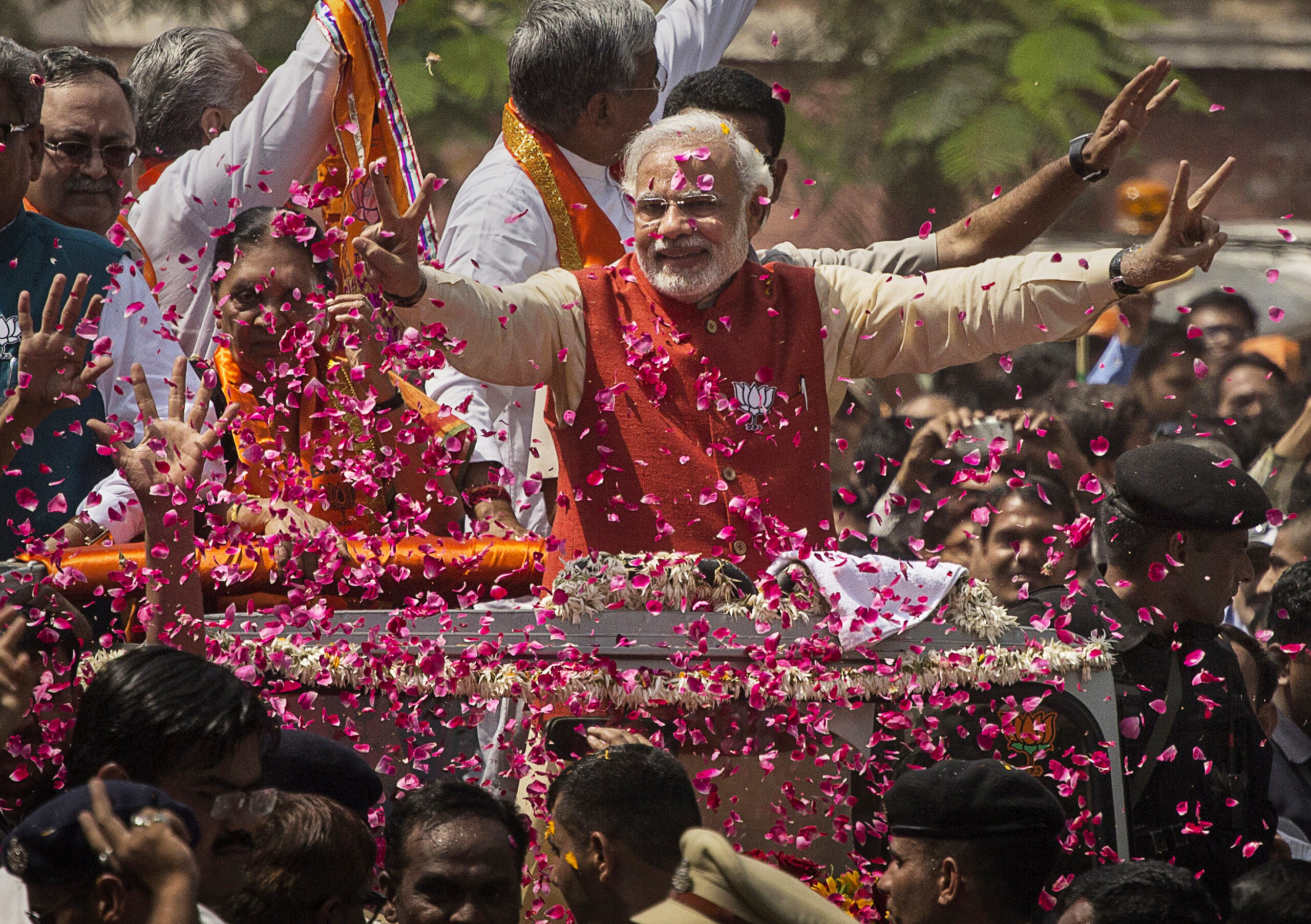 Since Prime Minister Narendra Modi rose to power in 2014, his government has engaged in what is, by some accounts, a wholesale dismantling of democratic institutions, norms, and practices. Should India's democracy fail, it will affect not only the lives of 1.4 billion Indians, but also democracy movements around the world. At a time when autocrats are increasingly assertive, the cause of democracy can ill afford a loss of India's magnitude.
---
The Journal of Democracy has brought together leading scholars of India to perform a biopsy on the state of that country's fragile democracy, and to offer a prognosis for its future. The authors are united in believing that India's political condition warrants concern, but they differ in their assessments of the depth and causes of the crisis.
The essays which follow are intended to focus attention on what might be this century's most consequential fight for decent, representative, and accountable government.
---
Editors' Introduction
By William J. Dobson and Tarek Masoud
Why India's Democracy Is Dying
India's government maintains the trappings of democracy but increasingly harasses the opposition, attacks minorities, and stifles dissent. It can still reverse course, but the damage is mounting.
By Maya Tudor
The Authoritarian Roots of India's Democracy
To say that Indian democracy is backsliding misunderstands the country's history and the challenges it faces: A certain authoritarianism is embedded in India's constitution and political structures.
By Tripurdaman Singh
Modi's Undeclared Emergency
Since the beginning of the second Modi government, an emboldened BJP has launched a steady, comprehensive, and unprecedented attack on civil liberties, personal rights, and free speech across India.
By Šumit Ganguly
The Exaggerated Death of Indian Democracy
It is true that politics under the BJP is a break from the past. But attempts to reduce the country's present condition to democratic backsliding misunderstands the moment and is an injustice to India's journey as a democracy.
By Rahul Verma
Why India's Political Elites Are to Blame
India has a long history of elites acting undemocratically. But the current government's attacks on the media, arrests of opposition, and discriminatory laws are deeper and more alarming.
By Vineeta Yadav
---
Other recent Journal of Democracy coverage of India includes:
How India's Ruling Party Erodes Democracy (October 2022)
The BJP has won two successive national elections but refuses to respect the rights of Muslims. Is democracy on a collision course with liberalism?
By Ashutosh Varshney
The Three Faces of the Indian State (January 2021)
The rise of an ethnic, absolute, and opaque state is changing India's constitutional order in momentous and disturbing ways.
By Madhav Khosla and Milan Vaishnav
---
Subscribe here to have curated collections like this one and other Journal of Democracy news delivered directly to your inbox.
Image Credit: Kevin Frayer/AFP via Getty Images