Hugh Donald Forbes
Hugh Donald Forbes is professor of political science at the University of Toronto. He is author of Ethnic Conflict: Commerce, Culture, and the Contact Hypothesis (1997) and is currently working on a book-length study of multiculturalism in Canada.
Articles by Hugh Donald Forbes:
October 1993, Volume 4, Issue 4
October 2003, Volume 14, Issue 4
A review of The Deadly Ethnic Riot by Donald L. Horowitz and Ethnic Conflict and Civic Life: Hindus and Muslims in India by Ashutosh Varshney.
---
Books: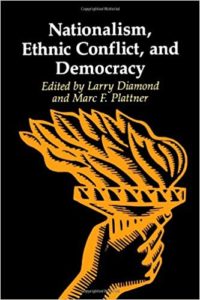 "Presents thought-provoking notions of the ways in which we view both nationalism and democracy and provides some valuable ideas for working toward a more stable world."—Journal of International Affairs