Grigory Yavlinsky
Articles by Grigory Yavlinsky:
January 1997, Volume 8, Issue 1
October 2001, Volume 12, Issue 4
A leading Russian oppositionist speaks out against continuing official assaults on self-government and human rights.
---
Books: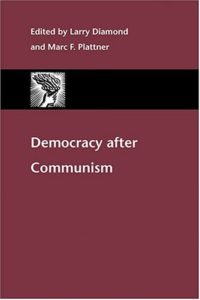 Is the challenge of building and consolidating democracy under postcommunist conditions unique, or can one apply lessons learned from other new democracies? The essays collected in this volume explore these questions, while tracing how the countries of Eastern Europe and the former Soviet Union have fared in the decade following the fall of communism.