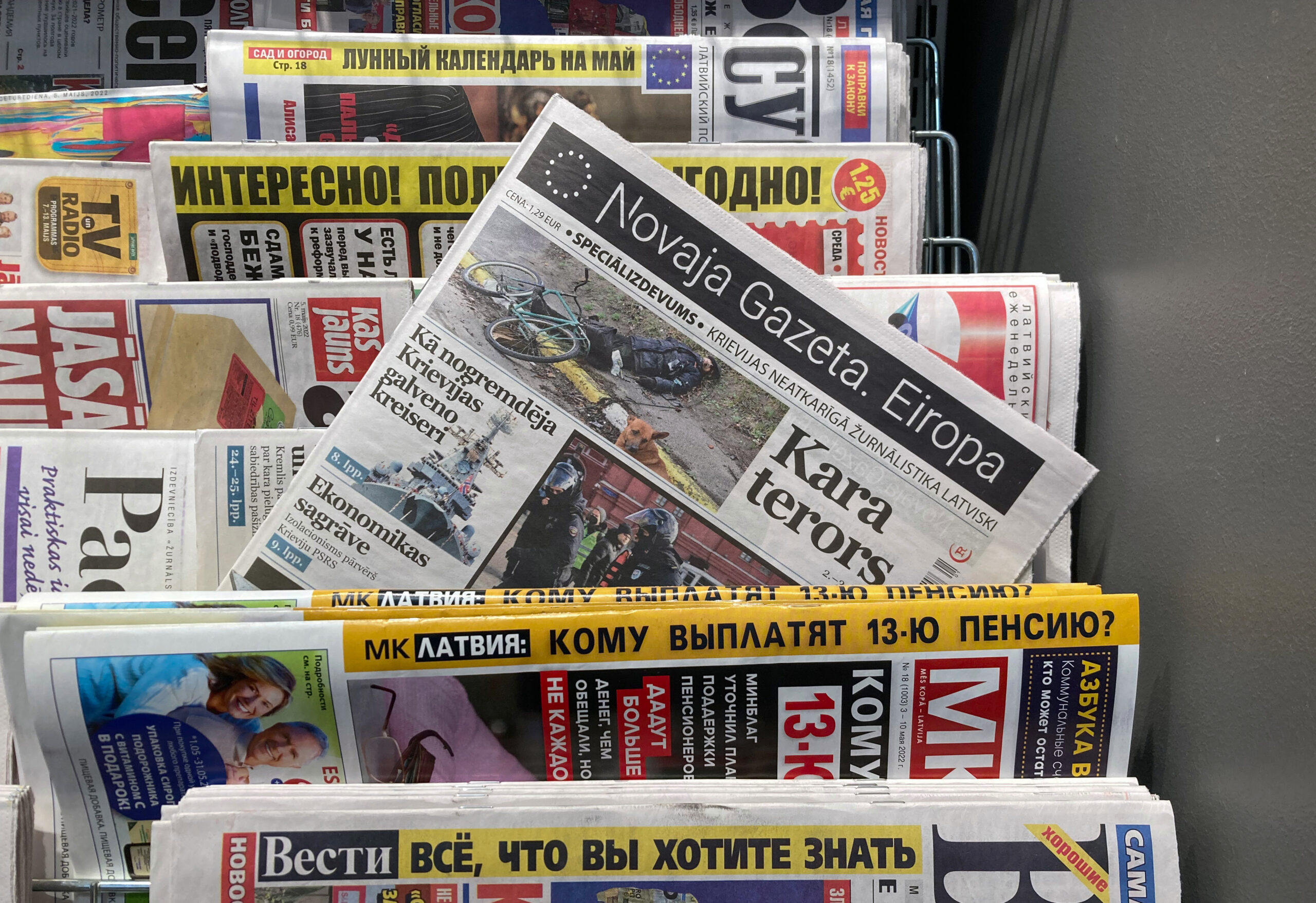 The Russian leader declared war on his country's independent journalists. But Russian media outsmarted him by taking their operations overseas. They are now reaching more people than ever before.
January 2023
Vladimir Putin's war against freedom of speech in Russia began well before his invasion of Ukraine. The largest attack on independent Russian journalists started in the late spring of 2021 and ultimately rid Russia of nearly all its independent news media. And yet, despite the heaviest Kremlin-directed media crackdown of Putin's rule, today more Russians are accessing independent Russian news sources than before the war. The story of how this came to be says as much about the inventiveness of Russian independent media as it does about Russians' desire to have reliable and trustworthy news and information. It also points to the limits of a "media crackdown" for Putin or any autocrat bent on keeping his people in the dark.
The Crackdown
Draconian laws—in particular, "foreign-agent" and "undesirable-organization" legislation—have been the Kremlin's tool of choice. In 2021, as Russian authorities began to heavily enforce these laws designed to squash media freedom, many Russian outlets moved their offices abroad. The remaining independent newsrooms closed or left the country shortly after Russia launched its invasion of Ukraine on 24 February 2022. Even the Ekho Moskvy radio station (owned by Gazprom Media) and Novaya Gazeta newspaper, two of the country's oldest independent news outlets which had historically been tolerated, did not escape these efforts. At the beginning of March 2022, the Kremlin shut down Ekho Moskvy and issued warnings to Novaya Gazeta for violating new media restrictions, leading the paper to close its operation in Russia just weeks later.
In 2022, at least 504 journalists fled Russia, most after February 24, and since that day authorities have blocked 95 websites either operating in Russia or based abroad but aiming at Russian audiences.
The few independent editorial offices that still operate in Russia today are based in remote regions and are forbidden from covering the war in Ukraine. Financially, most are barely hanging on and may not survive. The financial models of the past no longer work. Advertising has almost completely collapsed, as the largest foreign advertisers have left the market and Russian companies won't work with outlawed media. In the first weeks of the war, for example, advertising in the independent online business-news outlet The Bell fell by more than 80 percent. But even pro-Kremlin media have faced this problem. According to industry estimates, the advertising market for media operating in Russia shrank as much as 50 percent in 2022.
Crowdfunding revenues have also plummeted. Russian credit cards are blocked from transferring money abroad (where editorial offices have moved), and anyone caught supporting outlawed journalists can expect to be punished. Donations from readers to the independent website Mediazona, which focuses on human rights, have dropped more than 70 percent. Revenues of media relying on video content have also fallen sharply: In March, YouTube canceled all forms of monetization (such as advertising and sponsorship) for the Russian segment of the platform; and ad integrations, although they remain, are declining due to Russia's deteriorating economy and the withdrawal of advertisers from the market.
But while Russia today is no different from the late Soviet Union or countries such as Venezuela when it comes to freedom of speech, the regime's efforts have not spelled the end for independent Russian media. They are not extinct; they have evolved.
Independent Media Perseveres
Almost a year after the start of Russia's war on Ukraine, independent Russian media have defied the Kremlin's efforts and expectations. Not only have these outlets not disappeared, they have increased in number and popularity. Dozhd TV (TV Rain), Novaya Gazeta, and Ekho Moskvy, which shut down in the first month of the war, were revived by their staff abroad (in some cases under new brands). At the same time, several new outlets launched—Sluzhba podderzhki (Support Team), Verstka (Layout), Cherta (Dash), and RePost—making this a heyday of Russian "offshore journalism," that is, Russian reporting that is written, compiled, posted, and broadcast from abroad.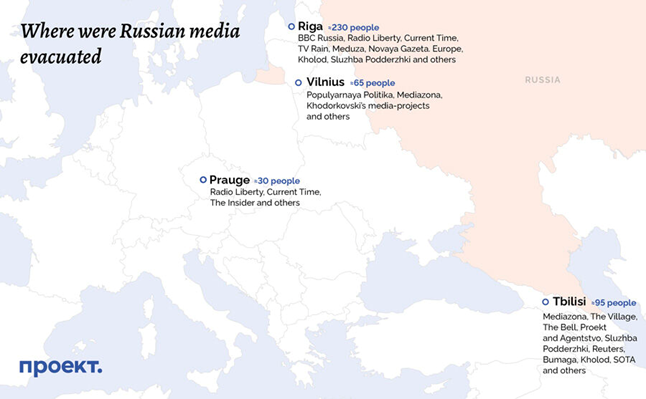 How do these media organizations survive, especially as most of them are facing even higher operating costs in their new, more expensive home bases? Mainly with grants from institutional donors. According to the results of a closed survey of the five largest international donors working with Russian media and civil society, the number of applications for grants from journalists has nearly tripled since the beginning of 2022, and the total number of grants awarded has risen by about 40 to 50 percent. More organizations have been getting involved in this work in the past year. In addition to financial assistance, international donor organizations are also helping to prepare working documents and facilitating residence permits, housing, medical insurance, and psychological assistance for journalists looking for help relocating and getting back to work.
The Kremlin's attack on the media aimed to deprive Russians of access to independent voices, as was its March 2022 ban on Meta's Facebook, Instagram, and Whatsapp platforms, which the Kremlin labeled "extremist" for disseminating information about the war in Ukraine. Has the Kremlin achieved its goal?
It has not. In March, despite the closure of Facebook and Instagram, which played an important role in spreading news from independent media, Russian audiences began to grow rapidly. Before the war, Novaya Gazeta's website had roughly 12 to 13 million visits a month. In February and March, before authorities shut down the paper's website, those numbers ballooned to 23 million and 32 million. Mediazona also saw record traffic: Since March, its website has been accessed between 3 and 4 million times versus just 1.5 million in total before the war.
When Dozhd TV, Ekho Moskvy, and Novaya Gazeta were all shut down, the audience of independent media temporarily shrank by 15 percent. In the first five months of the war, total visits to the websites of the fourteen most prominent independent outlets dropped to 375 million from 443 million five months before the war. If we do not take into account the closed outlets, however, the number of visits to the sites of the surviving media actually rose by 32 percent after February (from 34.4 million visits on average per month to 45.6 million). Dozhd TV and Novaya Gazeta (under the banner Novaya Gazeta. Europe) resumed work in the summer of 2022, and their audience reach quickly recovered.
Even more interesting, audiences of independent media on the social networks that remain accessible to Russians, primarily Telegram and YouTube, have grown rapidly. From February to July 2022, the number of subscribers to sixteen independent media sources on Telegram rose by 219 percent. Meduza, Russia's largest online media outlet, saw a 153 percent increase in readers on Telegram (1.3 million), while Mediazona followers on Telegram increased by 152 percent (202,000). It is impossible to determine exactly how many of these users are inside Russia, since they are using VPNs.
Russian media on YouTube are likewise seeing their audiences grow, at least in part because many independent journalists, having lost their editorial offices, have made it their main platform—including reporters and presenters from Ekho Moskvy and Dozhd. The number of subscribers to the YouTube channels of twenty independent outlets grew on average by 73 percent over the course of 2022, and the numbers keep rising. To give a snapshot: Between February and June 2022, the number of subscribers to The Insider's channel had grown by 109 percent (from 62,500 to 131,000); Dozhd TV subscribers increased by 12 percent, even though it did not broadcast for most of this period; and the sixteen biggest independent bloggers expanded their audiences by 15 percent on average, with interviewer Ekaterina Gordeeva, for example, going from 430,000 YouTube subscribers in February to almost 1.2 million in June.
Russian independent media shifted to a completely new reality in 2022. From their offshore newsrooms, they have had to find new ways to sustainably finance their operations. They have had to find new online homes as well. Much like his war in Ukraine, Putin's effort to silence independent Russian media has been a failure. These outlets are reporting the truth about the regime that forced them to flee, and more Russians are seeking them out every day.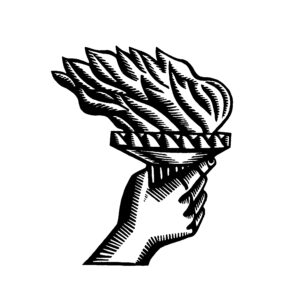 Roman Badanin is a Russian journalist and the founder and editor-in-chief of Proekt and Agentstvo, media organizations that have been targeted by the Russian government for their investigative reporting into the most powerful forces in their country. He is also a CDDRL-JSK Visiting Fellow at Stanford University and nonresident fellow at George Washington University.
Yulia Balakhonova, Katya Arenina, and Mikhail Rubin, all of Proekt, contributed to this piece.
Copyright © 2023 National Endowment for Democracy 
Image Credit: Alexander Welscher/Picture Alliance via Getty Images