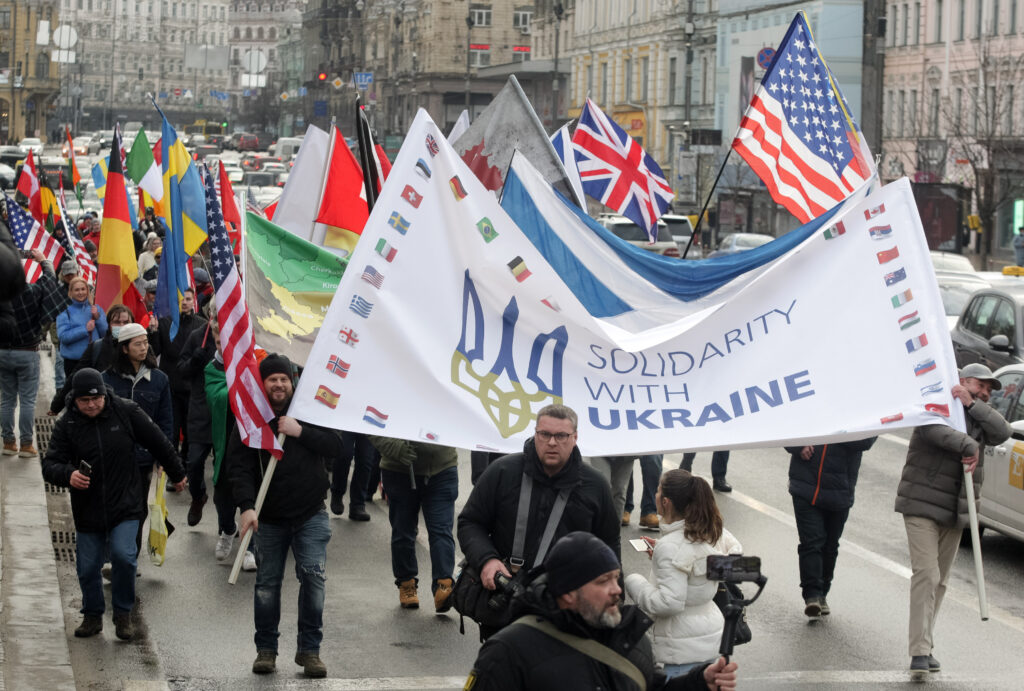 Michael McFaul, the former U.S. ambassador to Russia and current director of Stanford's Freeman Spogli Institute for International Studies, has been sharing his insights and analysis on Russia and democratic transitions with Journal of Democracy readers for the last thirty years. Following is a collection of ten of his best.
What Putin Fears Most (2022) with Robert Person
Forget his excuses. Russia's autocrat doesn't worry about NATO. What terrifies him is the prospect of a flourishing Ukrainian democracy.

Russia's Road to Autocracy (2021)
Thirty years after the Soviet Union collapsed, Russia is firmly in the grip of an autocrat. Where did Russia's path go wrong?

The Limits of Limited Reforms in Morocco (2008) with Tamara Cofman Wittes
The program of carefully controlled reform-from-above that King Mohamed VI began almost a decade ago may have reached an impasse amid signs of growing disaffection.

Iran's Peculiar Election: Chinese Dreams, Persian Realities (2005)
Basic demographic and socioeconomic factors in Iran are favorable to democratization. The mullahs may hope to stave off democratic change but their strategy is doomed to fail.

Transitions from Postcommunism (2005)
The first five years of the new millennium saw a wave of democratic breakthroughs in postcommunist lands as varied as Serbia, Georgia, and Ukraine.

Russian Democracy in Eclipse (2004) with Nikolai Petrov
Putin's lopsided election victory was assisted by an unlevel electoral playing field, but elections still mattered in Russia, making it more difficult to consolidate authoritarianism.

Russia Under Putin: One Step Forward, Two Steps Back (2000)
Would Putin's election to the Russian presidency represent a fundamental turn away from democracy or merely a temporary setback?

What Went Wrong in Russia? The Perils of a Protracted Transition (1999)
A major reason why Russia's transition to electoral democracy was so long and conflict-ridden was the contested agenda of change: dismantling an empire, transforming the economy, and building a democratic polity on the ruins of a communist dictatorship.

Russia Between Elections: The Vanishing Center (1996)
Navigating out of Russia's unstable, polarized politics of revolution would require all political actors to reach consensus on the country's new political institutions and commit to the same set of rules.

Russia's Emerging Political Parties (1992)
The sudden and unanticipated implosion of the Soviet system created a political vacuum. Could democracy transform from an ideology of opposition in the fight against communism into an institutionalized system of rule in postcommunist Russia?
Image Credit: STR/NurPhoto via Getty Images